It is amazing the connections we make on Facebook, as much as we all whine about it from time to time. Without Facebook I would certainly not been interviewing the lead singer of one of the up and coming rock bands of 2018 – Samarkind.
"Rousing Bluesy – Rock blending Classic Rock Influences with a Contempory Energy" – Classic Rock Magazine
David Paul Byrne is lead singer of Samarkind and we had a brief chat about the band and how they market themselves. It is always interesting to look at other industries to see how they market online. What could be further from Insurance and Finance – than the business of Rock!
I started by asking…
Where did the name of the band come from?
When looking for a name I was hoping to find something that wasn't a typical rock band name ie: Black, Sons or Roses in the title. Upon some light research came across Samarkind in Uzbekistan where in medieval times was a place where poets, artists and musicians used to congregate. This appealed to me. So with a little finetuning we went with Samarkind as the dot com was available too.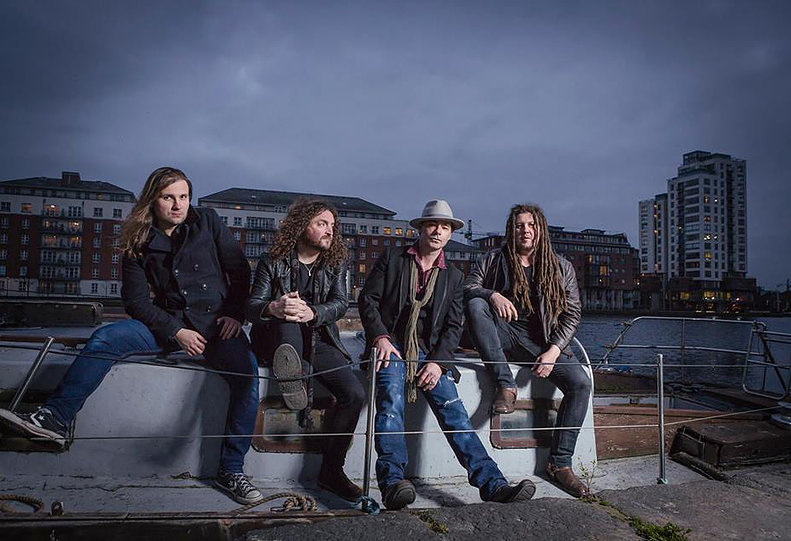 As a band do you have control over the marketing of your music or is this all done by the label?
We retain total control of the complete creative process. It was a conscious decision not to go with a label from the start as we felt this would have slowed down and delayed the whole process.
Lesson: With branding, you might be best to take some time to create your brand and then control it. As branding will influence everything you do to market your business. It is not just a logo.
In terms of the image of the band, the logo, album covers etc, how much input did you have?
Also we completely control the marketing. We engage a UK based press agent to push the project into radio stations, magazines and a large array of online blogs etc.
We also completely control all image related material. We own all the logos etc and our look is very organic as it's how we normally dress.
Lesson: Investing in marketing and take ownership of the process. Outsource elements to people that have proven results but also outsource with expectations and agreed deliverables.
How are you promoting your music online?
We promote the music online through the usual channels
This is done by joining various groups on Facebook inviting as many to join and share our pages constantly trying to keep content fresh across all channels and tagging as many relevant people and entities.
Lesson: Marketing where your audience hang out is key. Having a presence on all the channels is a good strategy but invest time where your audience are and reach out to them.
Are you tracking effectiveness of your marketing activity and if so what measure – connections / sales?
We track effectiveness in various ways obviously likes and page likes across the various social media platforms are an indicator however we also use genius link, ditto and bigcartel to track streaming merchandise sales and download trends on a country by country basis.
Lesson: You heard it here first. Even Rockstars use Analytics! Without measures in place and checking against those measures, any online marketing activity is a bit of a waste of time as you will never know if you want you are doing is working. All the marketing channels available to you have insights or statistics. Use them. Study them and learn form what they are telling you.
Do you set aside time for marketing?
Marketing is a 24/7 activity and is 80/90% of the job. Constantly engaging with fans on social media is incredibly important maintaining fan awareness and constantly staying in the eye.
Lesson: being consistent in marketing is the best way to improvement your return on investment. Especially when you are using social media as a main part of your marketing activity.
Where can people find out more about you and Samarkind?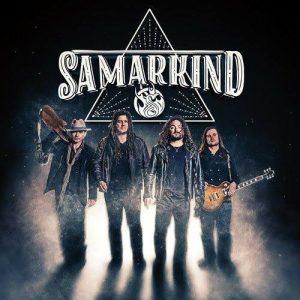 Best places to find out more is through our FB page or our website.
https://www.facebook.com/samarkindband/
I also added links to their latest album Samarkind
Photo credits : Michel Wieczorek……Barry WM……Michelle La Crue